The jacket is an essential element of DECRO solution
The animal is equipped with a stretch and fit jacket that integrates respiratory inductive plethysmography (RIP) sensors, protects the external ECG electrodes and carries the Bluetooth emitter. Strong efforts have been made in research and development to identify the best jacket material and design to fit well with animal morphology. DECRO jacket optimally fits the rat body and allows him to express its behavioral repertoire without physical constraints. To make dressing easier, we've designed a "dressing tool" that looks like an enrichment element in which the rat enters naturally. 
When starting with DECRO, the choice of the jacket size is a key success factor. In order to help you anticipate the right size, we did several tests and created a size chart for male and female rats taking into account animal weight and age.
DECRO connected jacket is a patented innovation aiming at giving you a simple and rapid tool to start your experiments.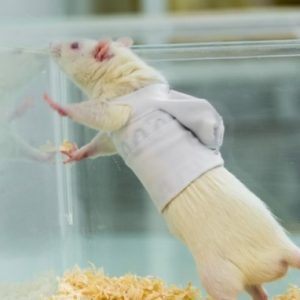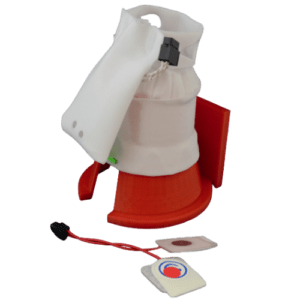 "I've dressed many rats with DECRO jacket, both males and females animals of various weight. The learning curve is quick. It's very intuitive."
"Even in social housing, I've not observed any strong attempt from animals to damage the jacket of the others."

You have a scientific question or a case to discuss?