FROM SENSORS TO PHYSIOLOGICAL PARAMETERS
ETISENSE is a French biomedical engineering company based in Lyon, specialized in developing physiological monitoring instruments. The company was created with the idea that physiological monitoring should be simple and non-invasive to face the challenges of a modern and ethical medical research.
Our mission is to develop new ways to monitor physiological functions based on connected textiles. Our ambition is to cover a wide range of applications from animal / preclinical research towards veterinary medicine and human pathologies or well-being.
ETISENSE journey started more than 6 years ago within the TIMC-IMAG laboratory (a Grenoble University research department specialized in biomedical engineering) where DECRO, a non-invasive telemetry jacket has been imagined, having in mind both ethical and scientific requirements of preclinical research in small mammals. Developing non-invasive telemetry in small mammals of a few hundreds grams such as rats was a huge challenge. First prototypes were developed and validated within the laboratory by a multidisciplinary team of scientists specialized in physiology and signals processing. 
ETISENSE company has been incorporated in March 2018 to continue the development of the DECRO solution and bring the product on the market. Our expertise covers a wide range of fields from instrumentation data up to physiology, as we believe in a global approach to achieve performant physiological monitoring. ETISENSE's team comprises a core group of engineers and scientists, specializing in a wide range of disciplines including Biomedical, Mechanical, Electrical, and Software Engineering. The company has been supported by funding from SATT Linksium and Carnot-LSI during development phases, and more recently by AURA region to support commercial development. ETISENSE is also a member of the LyonBiopole competitive cluster ecosystem since its incorporation.
Our products are powered by a proprietary platform that has been especially designed by ETISENSE for synchronous biosignals acquisition and processing. This platform is a combination of textile engineering, high performance sensors and electronics, advanced signal processing algorithms and modern software experience with full web technologies.

ETISENSE has made the choice to manufacture DECRO in France, in the Auvergne Rhône-Alpes region, and welcomes the commitment of its industrial partners in electronics and textiles to supply the most reliable products for your studies.
Co-development partnerships

ETISENSE will partner with Charles River in the development of DECRO for the study of cardiac and respiratory functions in juvenile minipigs for toxicology studies.

Sanofi Safety-Pharmacology department and ETISENSE signed a co-development partnership agreement to test, give improvement input and validate scientifically DECRO in their environment.
Preclinical and clinical research are highly complex fields of research. At ETISENSE, we believe that developing solutions that meet scientific needs require to involve users and experts throughout the process of developing and testing our products is a key success factor.
If you are interested in discussing collaboration
Etisense is committed to animal welfare and ethics while focusing at providing better science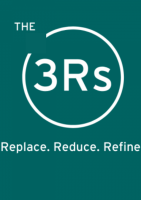 3Rs contribution
By developing non-invasive physiological monitoring solutions for small mammals, Etisense takes into account the constraints and environment of researchers using animals in their research programs.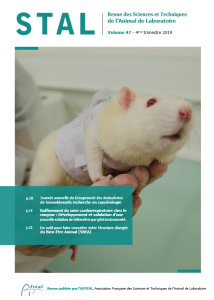 Chantal Autissier Prize AFSTAL 2019
Our commitment towards ethics and better science has been recognized by the award of the Chantal Autissier Prize attributed by the AFSTAL Board Members once a year to a project promoting these values.