Etisense offers a set of services to its customers in order to support them in the installation, use, analysis and maintenance of the acquired products.
Our team makes every effort to offer you the best services within the shortest possible period of time.
Training and Installation
A tailored experience to start your study in the most efficient way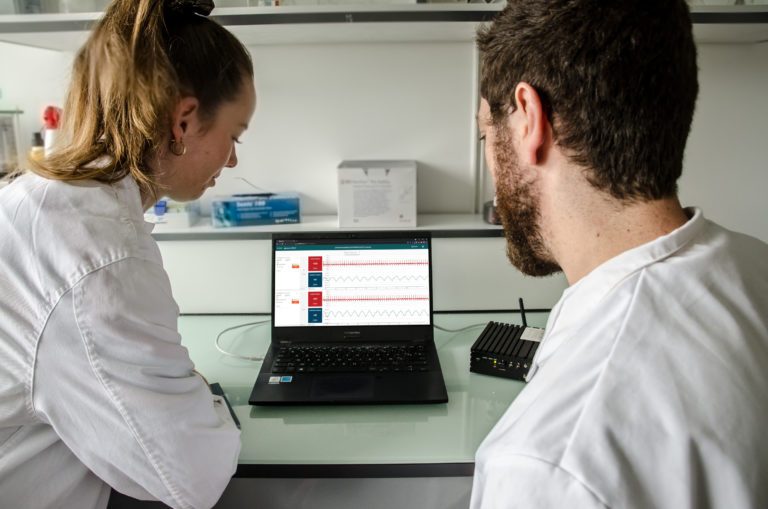 Because your success with the DECRO solution is very important to us, all our quotations come with an installation and a training service at your work location. It seems to us fundamental that your teams be trained by our in-vivo experts in the handling of the jacket and the dressing techniques and be trained in the handling of our software.
The learning curve is fast, but questions often arise as the first uses are made; We are therefore available through our technical support included in this service in the first months following the implementation of the system to assist you.
Also, by training on your own site, the service is totally adaptated and personalized to your unique work environment.
Note that on-demand materials (leaflet, starter guide, manual and videos) are available to help up at any time.
You can also access the Etisense Help Center, a platform dedicated to our customers where you will find several articles, videos and advices that should help you use the DECRO solution.
Our training and installation service includes:
Installation

Training

On-site installation, setup of the acquisition server and acquisition units, support for IT clearances if required

Optimized to your work environment

In-vivo training: animal's preparation, dressing techniques, habituation protocols

Software training: programmation, acquisition, data analysis and data exportation
Maintenance and Warranties
Etisense maintenance and warranties service includes: 
Equipments and accessories warranties: whether on the emitter, on the acquisition and analysis servers or on the accessories (jackets, electrodes…). In case your equipment is defective during its warranty, do not hesitate to contact us with the ID number of the equipment concerned.
Software warranties: whether on the functionalities or on the versions. We regularly release software updates including fixes and new functionalities. This maintenance service is free of charge following the 12 months of the delivery date and is included in the Annual Maintenance and Support contract after the first year.
To know more, consult our General Terms and Condition of Sales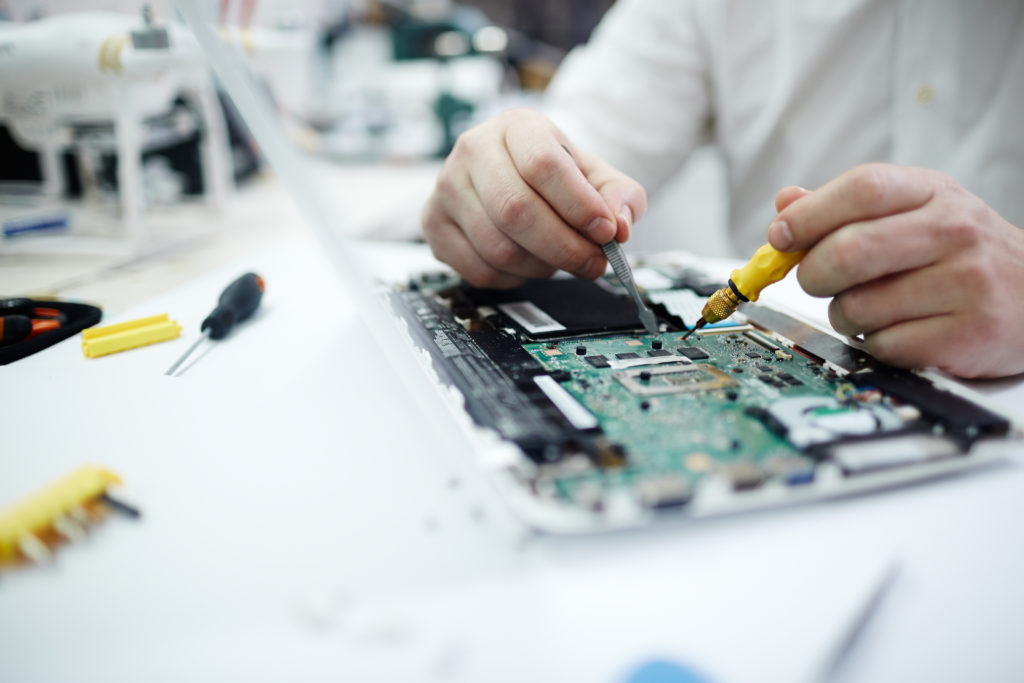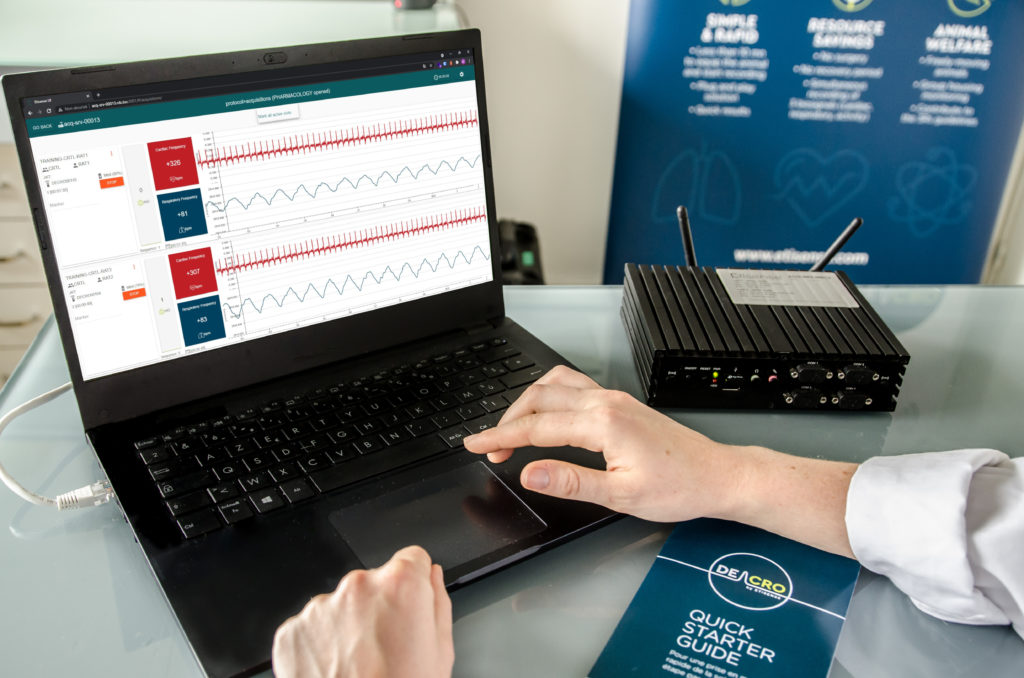 The technical support service is available for any inquiries or troubleshooting about our solution, including the jackets, the hardware and the software. Do not hesitate to contact our team during our office hours from 9am to 18pm (CET) via our contact form. 
Our customers have the possibility to subscribe to a technical support contract. In particular, this contract provides priority access to technical support and shorter response times. This contract will be tailored to the customer's needs.
Optimize and simplify the most important part of your study
Achieving a consistent and robust data analysis is one of the biggest part of a study. The number of data collected is often very important and analyze them can be a long and fastidious work.
Because not everyone is an expert in signal processing and because for many of you, the most important thing is to have actionable results for informed decision-making, Etisense supports you with those challenging large sets of data by offering you signal analysis services, on data you collect on your site. Our data scientists can help you by:
Fine-tuning signal processing parameters for optimal parameter calculation
Analyzing and summarizing datasets with no limit of size
Interpret data and results
Study summaries and custom reporting
Customize data processing or export to your specific needs, application…
According to your experimental designs and your needs, a quote will be proposed.